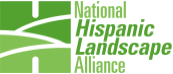 As part of the Earth Day celebration on April 22, the National Hispanic Landscape Alliance (NHLA) will be providing a landscape makeover for a Good Shepherd Housing Foundation (GSHF) home for chronically mentally ill and at-risk residents.
NHLA individuals, as part of a Day of Service project, will remove vegetation and install new plants according to a landscape plan to beautify the GSHF Grayson Property.
Participating NHLA members include Alexandria LawnService, Denison Landscaping, Epling Landscaping and Lawn Services, RulyScapes, Ruppert Landscape and JK Enterprise Landscape Supply, all of which will take part in one or more aspects of the project which includes planning, designing and executing a landscape makeover.
This effort will be followed on May 3 by the Garden Rally; a community fundraising effort to benefit needed improvements to other GSHF properties.
Research conducted by the University of Washington found that outdoor activities in parks and other natural landscapes can help alleviate symptoms of Alzheimers, dementia, stress, and depression, among other types of mental health conditions.