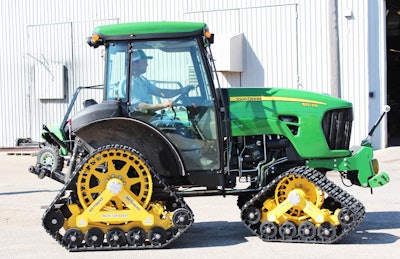 Mattracks extends its line of rubber track conversions for 4WD.
Mattracks' Track-Tor-Assist lineup now includes vehicles with a gross vehicle weight (GVW) of up to 80,000 pounds.
This brings their total lineup to more than 100 standard rubber track conversions for everything from ATVs to large machinery and equipment.
With more than 100 models, Mattracks can track equipment and vehicles including ATVs, UTVs, trailers, pickups, tractors, SUVs, 4×4, front wheel assist or non-powered pull types.