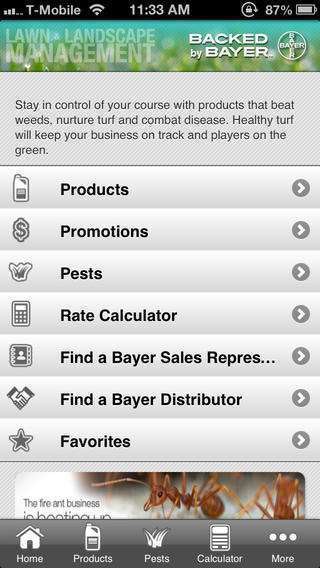 To help combat pesky weeds, turf disease and pests quickly, Environmental Science, a division of Bayer CropScience, introduced a mobile app.
The Backed by Bayer app is available for free download from the iTunes store and compatible with iPhones and iPads.
The app is designed to help landscapers search weeds, turf diseases and insect pests to identify the problem and recommended treatment.
Additionally, the app offers product information, a rate calculator, weather information and access to a Bayer sales representative, distributors and current promotions.