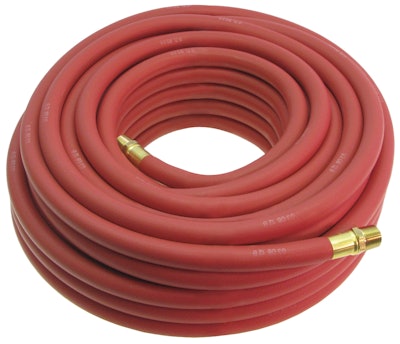 Underhill International introduced a custom-engineered, heavy-duty hose for landscapers.
The UltraMax Red features Goodyear technology and is constructed from EPDM rubber and reinforced with spiral synthetic yarn construction.
Featuring a burst strength up to 800 psi, the UltraMax Red can be used for watering turf and for equipment cleanups and site wash downs.
The hose is kink, tangle and abrasion-resistant, as well as includes machined brass couplings.
The hose is available in 25-, 75- and 100-foot lengths and 5/8-, ¾ – and 1-inch sizes. Custom lengths and sizes are also available.