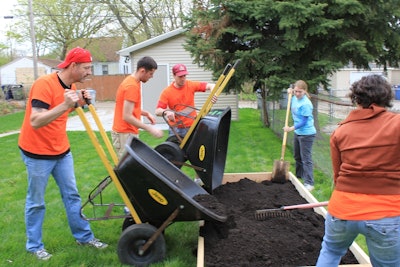 More than 500 raised-bed gardens were installed in the Milwaukee, Wisconsin area in honor of the 6th Annual Victory Garden Blitz.
Held May 10-24, the Annual Victory Garden Blitz was a push toward the Victory Garden Initiative, which is taking on food sustainability one garden at a time.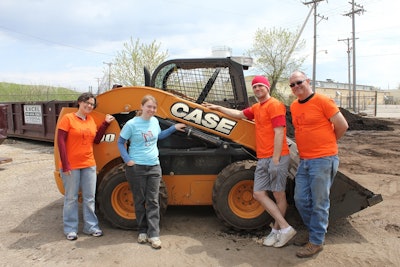 Upon completion of the event, the Victory Garden Initiative will have installed more than 2,000 gardens for communities throughout Milwaukee.
Case Construction Equipment and CNH Industrial were two of many partners of the Victory Garden Blitz.
Along with a financial sponsorship, Case donated the use of a SV300 skid steer for the event.
The inspiration for the Victory Garden Initiative came from WWI and WWII, where communities built gardens to be self-sustaining, focusing other available resources towards the war effort.
The gardens are made possible with a $160 donation or sponsorship, and each garden is 4 feet by 8 feet, as well as includes a full installation and new soil from local composters.
Volunteers install the gardens in backyards and front yards of homes, schools, community centers and more.