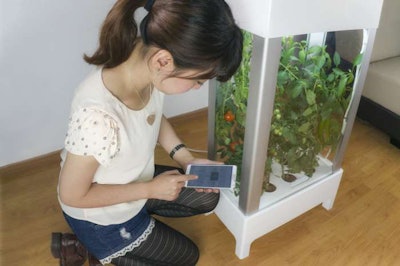 Imagine the ability to start growing plants from a smartphone.
That dream has become a reality for one group who has managed to allow individuals to start growing anything from a mobile device.
Niwa is a smart connected growing system, which recently hit its goal on Kickstarter.
Niwa has developed a way for individuals to start growing vegetables right in their living room, while doing it all from a smartphone.
Through a variety of sensors and actuators, plants can grow in an environment with water and food designed exactly for what they need.
The hardware is connected to the Internet and the smartphone app sets the right growing variables according to the chosen plant.
Individuals can control lighting, humidity, watering all from the touch of a phone.
Niwa is the culmination of two years of research and development directly with farming experts. The solution is based on hydroponic technology.
Niwa pairs with a free app available on iOS and Android.
Click through the slideshow below: