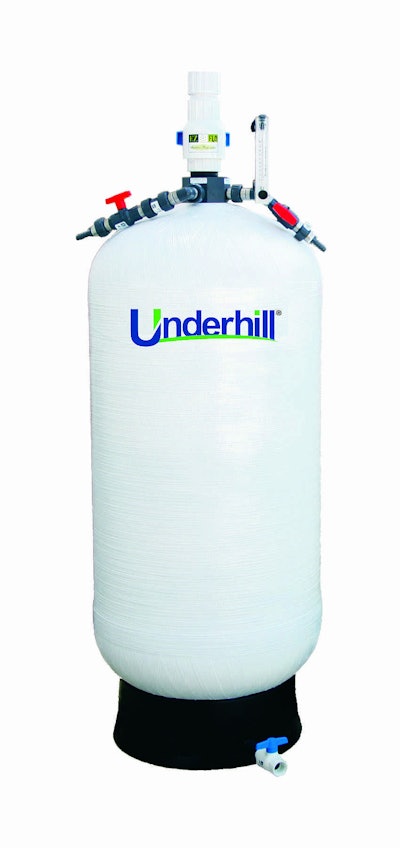 Underhill International has introduced Flo-Pro, an injection system designed for turf products.
Featuring fluid-flow technology, the Flo-Pro uses park and sports field irrigation systems to apply liquid or water-soluble wetting agents, fertilizers and soil amendments. Flo-Pro can also apply acid to help lower pH levels.
The injection system connects to the irrigation mainline and monitors delivery of turf care products.
Because the unit has no moving parts, it does not require electricity.
Feed rates are adjustable for various mixing ratios, and pre-mixing or pre-blending is not required.
The operator sets the dial to the desired injection rate from one to 20 gallons per hour. The operator then pours the wetting agent or other soluble product into the tank. The irrigation system then applies the solution.
The Flo-Pro tank is available in five sizes including: 10-, 17-, 25-, 45- and 86-gallon horizontal or vertical tanks. Metal vertical enclosures and saddle connection kits are also available.