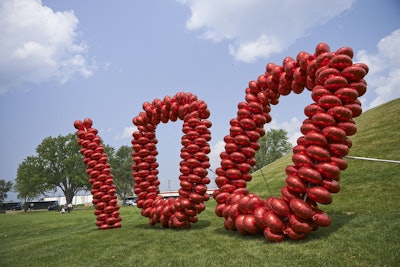 More than 2,000 employees, retirees, channel and business partners, and other guests attended The Toro Company's 100th anniversary celebration in Bloomington, Minnesota.
Joining Michael Hoffman, Toro's chairman and chief executive officer, as he remarked on the company's history and the individuals and innovations that helped shape the company's success was Minnesota Governor Mark Dayton, who presented the official proclamation declaring "Toro Day" in the State of Minnesota, and Bloomington Mayor Gene Winstead.
"Part of the mentality of Toro is reaching out to its customers and to the communities, and developing high-quality products while strengthening your market through innovation," Governor Dayton says. "I don't think that the founder could have imagined 100 years ago that Toro would grow to be a Fortune 1000 company, or that more importantly, you'd be a leading corporate citizen in Minnesota. Your contributions to this state have been enormous."
Guests were able to see the unveiling of a new history display featuring a collection of vintage products from throughout the company's first 100 years, including the first Toro-branded piece of equipment, To-Ro power cultivator, which was first introduced in 1919.