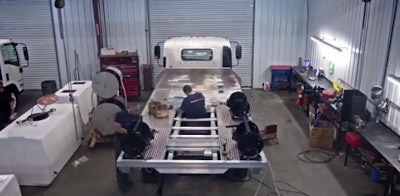 Graham Spray Equipment released three different spray rig videos to help individuals learn more about the components used in construction and customizing spray units.
To build a spray rig can take up to 48 man-hours.
However, viewers can watch a time-lapse video of a Graham HX600+100 be built from start to finish in 30 seconds.
Additionally, with the help of OxBlue Corporation, the company put together two longer videos, which are just under four minutes, to provide details about the 600+100 unit and Graham's smaller 300-gallon skid sprayer.