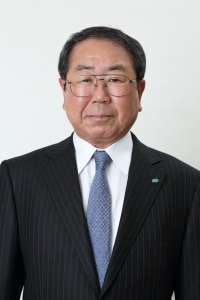 Kubota Tractor Corporation has appointed Masatoshi Kimata as the company's new President and Representative Director.
This appointment comes after past Chairman and President, Yasuo Masumoto, unexpectedly passed away while staying in Tokyo.
Kimata was previously Kubota Corporation's Executive Vice President, Representative Director and General Manager of Procurement Headquarters.
Kimata graduated from the department of engineering at Hokkaido University in 1977 and joined Kubota that same year. He has worked with the company for more than 37 years.
Following the company's Board of Directors meeting this month, Toshihiro Kubo is now Kubota Corporation's new Representative Director and Executive Vice President. He is also the company's General Manager of Human Resources & General Affairs and General Manager of Head Office.