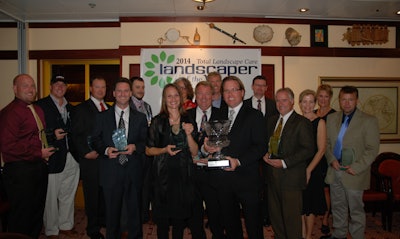 Do you want to be named the top landscaper in the industry? Then you better enter Landscaper of the Year before midnight.
Today is the deadline for our yearly contest that recognizes the best in the industry. If you have been in business for at least five years and make $15 million or less in revenue, you're qualified for this prestigious award.
But to win this title, a cruise to the Bahamas and a feature on your company in the magazine, you have to enter today. We know you're busy, especially this time of the year, but by entering, you could be greatly benefiting your business in the long run.
RELATED: 5 Reasons to be a Landscaper of the Year Finalist
Imagine being able to tell prospective clients that your company was named the best in the country. Don't you think that's worth a few minutes of your time to enter? (Here are tips on how to better your odds of winning.)
You put so much into your business, so let us recognize you for your work. Enter now!
Enter Here