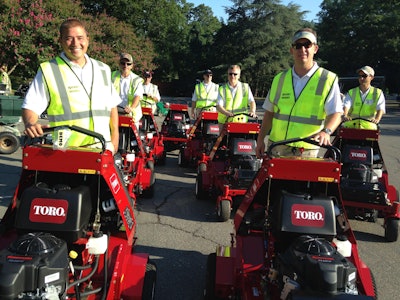 More than 400 volunteers came out to Arlington National Cemetery for PLANET's 18th Renewal & Remembrance event.
Volunteers helped renovate the grounds, including liming, tree work and irrigation.
RELATED: What You Missed at Arlington National Cemetery
Some manufacturers helped, including The Toro company.
Toro has participated for three years in a row, as well as its distributor, Turf Equipment & Supply Company out of Jessup, Maryland.
The company and its distributor provided stand-on aerators and volunteers.
Renewal & Remembrance is an annual event that brings together landscapers from across the country. This year, pros came from more than 30 states to give of their time and talents.