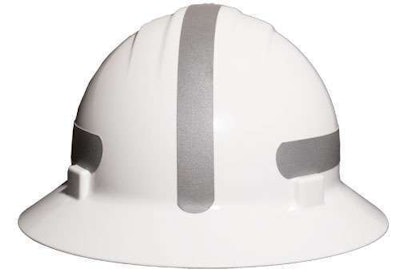 Adding to its collection of reflective clothing, Protecto Products has launched a series of reflective hard hats.
The line of hats can be identified by their silver strip patterns, which provide high visibility for those working in the construction industry.
The line includes three styles of hats including the Americana, Liberty and Omega. Each hat is visible from the side, back, front and top angles.
Additionally, the company offers Peel and Stick reflective silver strip kits to retrofit existing hard hats.