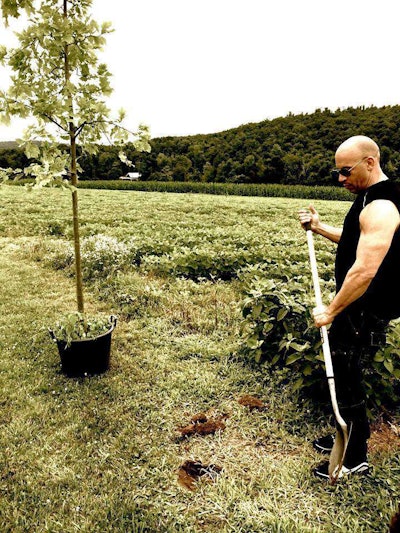 By now most people have heard about the ALS "Ice Bucket Challenge".
There have been a variety of videos from landscaping companies, celebrities and national icons dumping ice cold water over their heads and challenging others to dump water and donate.
Actor Vin Diesel was recently challenged, but took a new twist on passing on the challenge.
Diesel issued his own challenge in addition to dumping a bucket of ice: plant a tree for Groot.
Diesel brought the attention to trees in his latest film "Guardians of the Galaxy". In the movie, Diesel plays the character of Groot, a large, extraterrestrial tree being of tremendous strength but doesn't have a large vocabulary.
In Diesel's video, he calls out Guardians' director James Gunn.
Check out his video below:
[youtube FCaj2eYTfyo nolink]