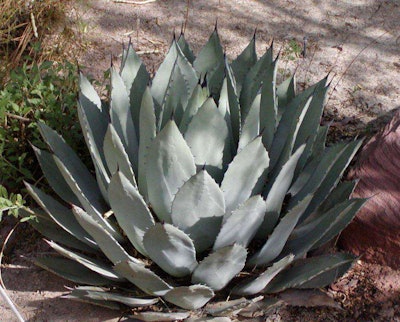 This time of year can be a bit tricky for those landscapers working in the West.
The weather is changing, which means it's time to start paying close attention to how you maintain lawns.
According to the Desert Botanical Garden, there are a variety of things landscapers need to consider.
When the humidity starts dropping in the West this month, it's important to start monitoring the health of cacti.
"Continue watching for yellowing of cacti and succulents as the sun's angle continues lowering and cover with shade cloth for another month," the botanical garden says. "Plants that are summer dormant will begin to leaf out towards the end of the month. Gather seeds from your perennials at this time. Continue weeding or at least cut off the flowering heads before they go to seed."
As far as maintenance, here is what the botanical garden recommends:
Watering
If the humidity is still high and monsoon rains continue, do not water cacti until the weather calms down and things can dry out for at least a week. With the heat continuing, maintain a summer watering schedule for trees and shrubs, begin to cut back a little by late September to let things slow down and begin hardening off for winter.

Plantings
Continue planting trees and shrubs but do not prune. At the end of the month, if temperatures have dropped, begin planting in earnest. The soil is still warm, ideal for root growth, giving plants a chance to get established before winter cold sets in.
Pruning
Continue pruning only for health and safety. The sun is still intense although it is coming in more horizontally. You won't want to do any lifting of branches that will expose the trunk or branches. Avoid any pruning that will open the tree to sunburn, especially on the south and west sides.
Fertilization
This is the month for that last application of fertilizer before cold weather arrives. Use a low nitrogen formula so as to prevent excessive new growth. Plants need a chance to harden off to prepare for the cold as new growth will likely freeze with the onset of a frost.
Problems
Although monsoons will soon be winding down, you can still receive drenching downpours, especially the first half of the month. Watch your irrigation frequencies as plants, trees and cacti in particular, do not like to sit in saturated soil. Trees in saturated soil are at risk of blowing over. With the continued high humidity and high night temperatures, cacti will continue to be prone to rot.