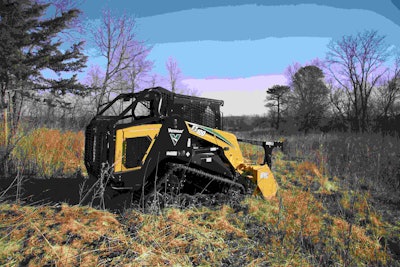 Adding to its equipment lineup, Vermeer launched a line of forestry machinery with the introduction of the FT100 forestry tractor equipped with an above-ground mulcher.
The FT100 is a 111 horsepower (82 kW) Tier 4 Interim (Stage IIIB) skid steer with a forestry mulcher attachment.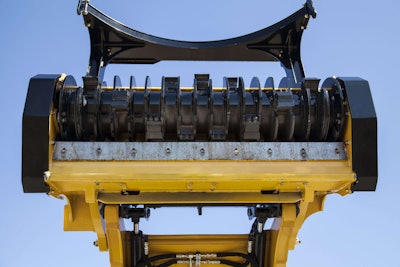 The hydraulic system on the machine powers the mulching head and provides improved hydraulic component life by utilizing a higher flower with less pressure.
The above-ground mulcher attachment features a ringed rotor design for controlled depth of cut. The ringed rotor as 18 disks with 17 interchangeable tips for consistent-sized chips.
With four different tip options, the ringed rotor configuration can be adjusted to match different applications and environmental conditions.
The cab is fully enclosed and is pressurized, as well as circulates filtered air.
A rearview camera with in-cab monitor comes standard.