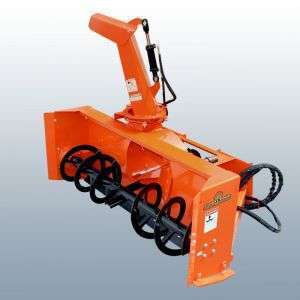 Land Pride has introduced a front-mount snow blower designed to fit skid steers and tractors with quick-attach plates.
The fully hydraulic unit includes a 16-inch auger, 24-inch impeller, chute and deflector.
The auger features four paddles to direct snow into the four-blade impeller to direct the snow into the chute.
The SBL25 is available in 66, 74 and 84-inch widths and features 3/16-inch side plate material, as well as 10 gauge main housing material.