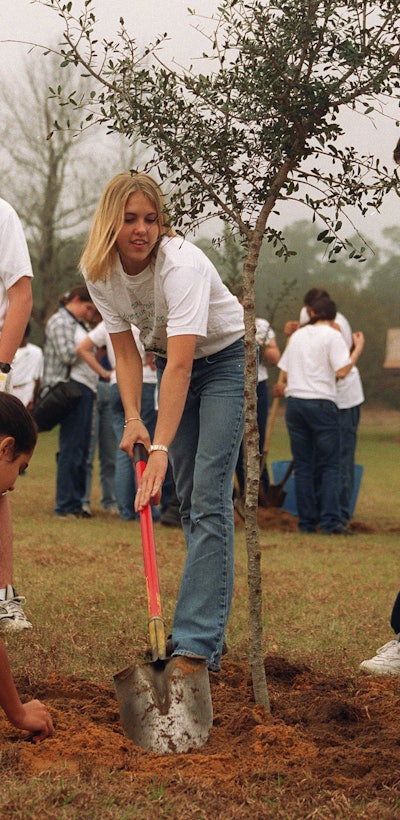 According to a University of Florida study, urban tree plants are doing well.
The study says 93 percent of trees planted are still alive up to five years after they were planted thanks to the urban tree-planting program.
Researchers attribute the high success rate to the state's rules for the projects funded as part of its Urban and Community Forestry Grants program.
The program began in 1990 and is run by the Florida Forest Service. It encourages cities to plant more trees for energy savings, air and water quality and higher property values.
For the current fiscal year, program officials approved $307,000 in federal money for 20 Florida cities, counties and nonprofits to help support trees.
Additionally, local entities must match the federal grants, and one year after the trees are planted, the Florida Forest Service conducts an on-site inspections to be sure trees, which are planted on public properties or rights of way, are alive and healthy.
For the study, scientists with UF's Institute of Food and Agricultural Sciences in 2010 surveyed 2,354 trees planted at 26 sites.
They looked at trees planted between 2005 and 2009 to see how many survived and why. Researchers studied trees planted in parks, parking lots, lawns, along streets and in highway medians.
UF researchers say the key is not just planting the trees, but monitoring how long they survive in urban environments.
Researchers counted the number of trees planted versus the number that survived. Trees with at least some foliage were deemed living.
They also rated trees on such factors as trunk diameter, crown condition, percentage of crown with live foliage and tree firmness in the ground. The crown includes all parts of a tree above ground.
On-site irrigation that runs on timers played a big role in the trees' survival and growth, with 97 percent of Southern magnolia surviving on sites with irrigation compared with 74 percent where irrigation was not automatic.
Cities throughout America are trying to plant trees. Organizers of a program in South Florida hope to plant 1 million trees by 2020. Similarly, an initiative in Denver aims to plant 1 million trees by 2025, as does New York City.
The study cited only two major cities with tree-survival rates higher than Florida's urban tree-planting program ─ Philadelphia with 96 percent New York City with 95 percent ─ one to five years after planting. However, Florida's program replaces young dead trees, and the study doesn't account for that when comparing to the major metropolitan areas.