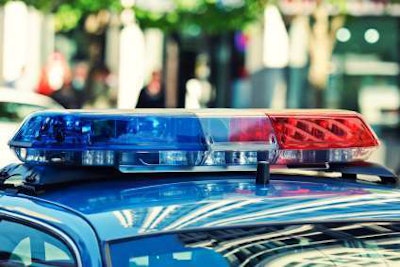 A Florida landscaper was held on a grant theft charge after his employer found discrepancies in items he was purchasing.
The longtime hotel landscaper was allowed to buy maintenance parts for his job, according to the Sun Sentinel.
However, it was security that noticed the irregularities. Police were shown purchase orders where the employee went to an auto parts store and bought a radiator, hose and battery. Another report shows he bought four all-trail tires at a tire distributor. Another purchase included buying four more tires from a business.
The employee told police he needed the money for his mother's medical bills and to take care of his family. He told police he bought the battery and radiator for his brother and he sold the tires to help pay for other bills.
The employee was released the day after being booked into the Palm Beach County Jail after posting a $3,000 bail.
Keeping track of purchases and records is very important in the landscaping world.
You should feel confident in letting your top employees make purchases for the company, but following up and keeping track of those purchases is very important.
Here are some examples of records to keep from QuickBooks:
Business documents — Records that establish your right to conduct business, such as articles of incorporation and associated by-laws and business and tax-collection permits.
Financial data — Records that reflect your financial dealings, such as accounts payable, accounts receivable, payroll records, and tax filings.
Business agreements – Records that demonstrate your company's obligations to your customers/clients, suppliers, and vendors (such as contracts), as well as to your staff (such as employee benefit packages and individual selections).
Executive decisions — Records that show how business decisions were made and commitments honored, including annual reports, dividend records, board of directors meeting minutes and actions, and company health and safety documents.
Regulatory compliance — Records that show you have met legal and regulatory requirements.