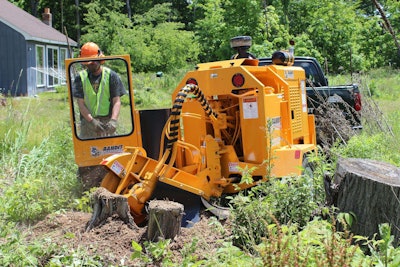 For landscapers on jobsites looking to remove stumps, Bandit Professionals has unveiled the Model 2600 and Model 2700 towable stump grinders.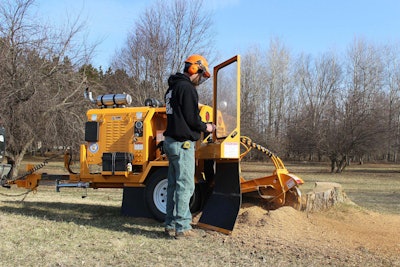 The machines come in a compact, lightweight design and are able to be moved from jobsite to jobsite.
Additionally, the stump grinders feature a beltless hydrostatic drive, as well as no jackshafts, bearings or associated parts to maintain.
The Model 2600 features a 61-horsepower diesel engine, and the Model 2700 features a 97- or 115-horsepower diesel engine.
Both machines ride on a Torflex axle and go after stumps with swing arcs greater than 5 feet. Both come standard with the Revolution cutter wheel, and both feature telescoping tongues to help fine-tune their position at the stump.