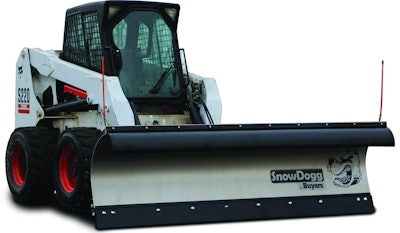 Buyers Products has introduced the SKTE Series of SnowDogg plows, which is the latest addition to the SnowDogg line.
The series is available in 8- and 9-foot widths, and the swiveling A-frame and trip-edge design allows the driver to adapt to changing surface conditions.
According to Dave Zelis, director of sales and marketing, the plow includes the 304 stainless steel grade for corrosion resistance.
SnowDogg SKTE Series plows also include the snow deflector and plow shoes as standard equipment.