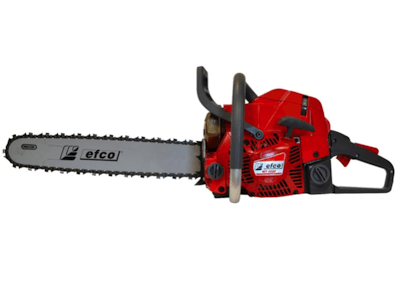 Expanding its outdoor power equipment line, efco introduced the MT 6500 chainsaw at GIE+EXPO last week.
The 14-pound saw features a 63cc efco engine that delivers 4.7 horsepower.
Specifications:
Displacement 63cc
Power 4.7 horsepower
Bar Length 16-, 18-, 20-, 24-inches
Chain (pitch x gauge) 3/8″ x .050″
Oil Pump Automatic, Adjustable
Oil/fuel tank capacity 15.2/27.1 fluid ounces
Weight 13.9 pounds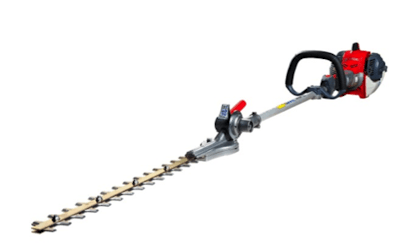 Full production of the MT 6500 chainsaw begins in early 2015 with product arrival at the efco dealers slated for March.
The company also introduced the 2400 series engine that has a displacement of 21.7cc, which delivers 1.2 horsepower.
The engine features Burn Right technology, which produces low emissions levels and better fuel economy.
The company showed the 2400 series engine on the DS 2400 H Hedge Clipper.
The DS 2400 H hedge clipper and the DS 2400 powered units will be available at efco dealers across North America in early 2015.