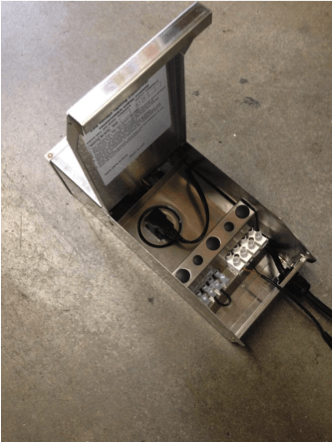 Lightcraft Outdoor Environments released a series of LED transformers.
The series will operate 12vDC and most 12vAC/DC LED lamps and fixtures.
The Lightcraft LED transformer helps resolve the issue of outdoor rated 12v LED lighting products requiring either DC or AC currents. The outdoor lighting products had to be on separate transformers, or rectifiers had to be used to accommodate the required current.
The LED transformer has an automatic sensor that allows for both DC and/or AC operation. No switching is required.
Features include:
Stainless steel enclosure
Wattages include 50w, 75w, 100w, 150w, 200w and 300w
Two common and two voltage taps
2 x 25 amp breaker switches
12v and 13v option
Dimmable
No minimum load
Timer and photo cell receptacle
Cool and quiet magnetic core
6-foot cord and plug
Knock outs on remove-able bottom plate