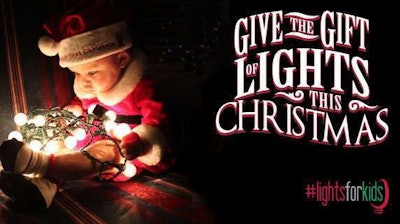 YardOutlet has launched a #lightsforkids campaign to provide Christmas lights to children with special needs this holiday season.
The company is partnering with The Children's Center to bring the holiday spirit to children with autism, who are suffering from severe trauma and more.
Every order YardOutlet processes from now until Christmas, the company will donate Christmas lights to decorate children's rooms, common areas and the outside of participating facilities.
YardOutlet is using the hashtag, #lightsforkids, on social media platforms to spread the news about the program.