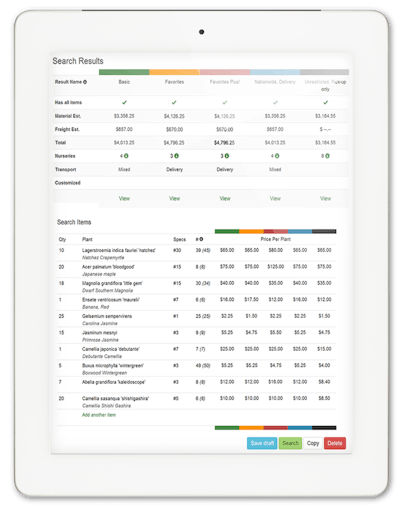 Landscapers in search for nurseries or plants are getting a little extra help.
Plantbid is a horticulture tool for plant buyers to locate their whole plant list at one time from growers.
The tool houses a database of plants of more than 250 nurseries nationwide.
The tool allows landscapers to locate plants, as well as request a proposal and quote.
Nurseries nationwide provide Plantbid their full and updated inventories. Landscapers can then choose to search the plant list through the tool or use the request for proposal tool.
Based on the landscaper's location, Plantbid searches the nursery data and matches a plant list with several purchasing options.