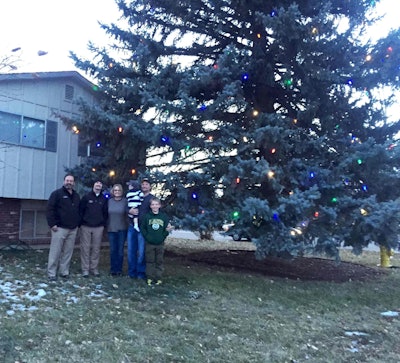 Swingle Lawn, Tree & Landscape Care gave back to its community by decorating the homes of two families.
Swingle's Making Spirits Bright campaign allowed people to nominate a family facing hard times.
Based on those nominations, the company selected two families to receive holiday lighting for their homes.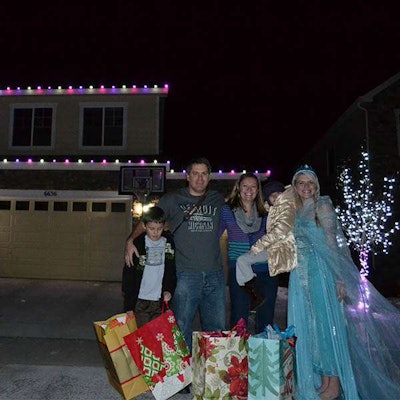 Swingle had the opportunity to brighten the spirits of two deserving families: young Payton, a 6-year-old girl in Centennial who's battling leukemia, and 18-month old Charlie in Fort Collins who suffers from Aniridia – a rare genetic condition.
Each nomination shared the realities of the day-to-day struggles these families continually face.
The team went out to meet with both of the families in order to design a holiday lighting display fitting the style and character of each home.
Payton was completely surprised when Princess Elsa showed up at her doorstep to light up her very own ice castle, which was adorned with frosted white and pink lighting.
Charlie looked on in amazement at the 65-foot "Christmas" tree in his front yard – gleaming with thousands of multi-colored lights strung from top to bottom.
In addition to the special holiday lighting, each family was also provided a handful of Christmas presents for each and every child in the home.