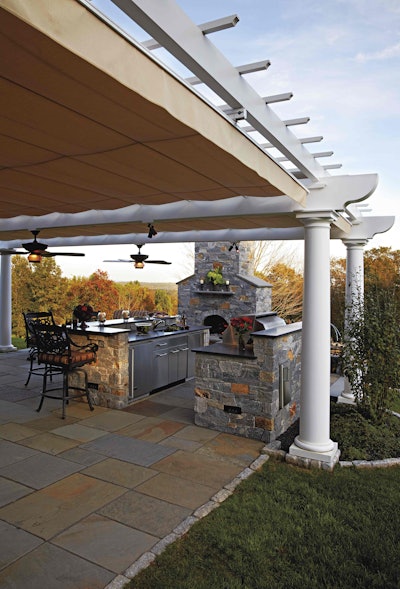 Danver Stainless Outdoor Kitchens and Walpole Outdoors are creating outdoor kitchen coverings designed to create an outdoor living space year-round.
Walpole Outdoors' new pavilions—set to be introduced at the 2015 International Builders' Show/Kitchen and Bath Industry Show in January—and shade pergolas, will provide cover for Danver's stainless steel outdoor kitchens.
The covers will be constructed of cellular PVC and feature proportioned beams, joists and laths.
The pergolas and soon-to-be-launched pavilions will be available in more than 100 PVC-safe paint colors to complement Danver's selection of powder-coat finishes for its stainless steel cabinets.