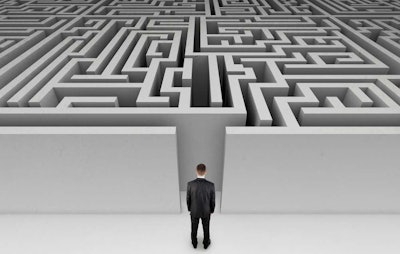 One topic that is often not talked about enough is how and when landscapers need to start creating an exit strategy.
This subject matter brings us to part two in our series from our roundtable discussion with our 2015 Landscaper of the Year finalists.
A topic that is not often discussed quickly became a big discussion point among TLC's finalists.
"Our goal is to have an exit strategy," Jason Tebben with Arborscapes says. "Whether that be somebody coming in and wanting to buy our company, or if we get burnt out and we want out, or we're 55-60 years old and we're done. We want to have grown the business in such a way that it's marketable to either sell it or do something, because so many people in our industry work until they're done."
Many landscapers continue to work until a certain age, but they have not thought about what the business might be worth.
Taking the right steps early on can help alleviate the stress that will come later when trying to get out or sell a landscape business off. "If you would have planned ahead of time, (your business) is worth something to somebody," Tebben says. "We're very much about making sure our business is such a thing that we're very involved in it, but Arborscapes needs to be a well-oiled moving machine that can run itself without us necessarily being front and center in person."
However, creating that well-oiled machine is not an easy step, nor may it be a good option for some companies, according to Russ Irvin with TDH Landscaping.
Related: Landscapers say recession no more; business booming moving into 2015
The problem comes when that well-oiled machine gets out of control, causing clients to turn elsewhere. "It's hard for us in our industry, especially if you have a design/build firm, to really have that machine run itself, because people hire you for you," Irvin says. "They know what kind of product that you're going produce. If you lose control of that then people stop hiring your company because they're not getting you anymore."
It's what Irvin calls, "The McDonald's theory," where it's easy to put a price figure on crews that go out and complete everyday maintenance, but it's hard to put a price point on large projects that require a lot of attention to detail and creativity. "To find somebody that can do that for you, they're going to be running their own business," Irvin says.
For many of TLC's finalists, an exit strategy is on their mind, but won't need to take effect for another 15 to 30 years, depending on how long each wants to stay in the business.
However, there others like Greenleaf Landscaping & Gardens owner Ken Schuster who is feeling the pressure of dealing with an exit strategy now. In 1984, Greenleaf downsized from 30-some employees to about 15 truly qualified people. For Schuster, downsizing meant the company became affordable.
"For our exit strategy, we built a garden center, and we have a gift shop," Schuster says. "The nursery and the landscape division is all connected, but it's an affordable package that would be really attractive and not too hard to manage.
"If you build a business that's so valuable, and so high-priced, you may never be able to sell it."
Ron Edmonds is a principal consultant with The Principium Group who advises lawn and landscape professionals specifically on this topic.
To start the beginning stages of creating an exit strategy, Edmonds recomends to focus on four things:
Begin to clarify your objectives regarding business transition. In a perfect world, how long would you want to maintain your ownership and stay active in the leadership role of your business? Do you know who you would like to transition your business to? Have you discussed your plans with them? Do you understand the likely economic impact, after taxes of a transaction?
Do you understand the value of your business? Many business owners have serious misconceptions about the value of their business based on what they have heard on the street. They may have heard simple rules of thumb about business value without really understanding how these rules may be applied in their own situation. Of course, what you have heard that another business owner received for his or her business may not be accurate or the whole story. It is also sometimes difficult for a business owner to understand the value drivers of his or her business and understand how they compare to another business.
Do you have a plan to improve the value of your business? That is one of the bright spots of exit planning because the same efforts that improve the value of your business will likely make it a better, stronger business even if you have no current plans for a business transition.
Do you have a plan to preserve the value of your business? In most cases, a business is the business owner's largest asset.