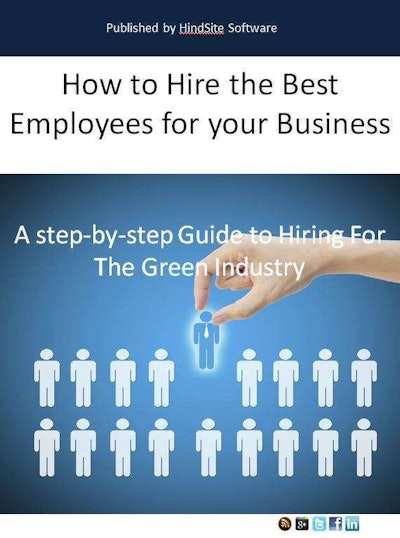 Understanding how to hire the best employees for the job is crucial in the landscaping industry.
HindSite Software wants to help landscapers better staff up with its release of a new eBook, How to Hire the Best Employees for your Green Industry Business.
The eBook is designed to help landscapers follow steps on how to create a hiring plan to decrease their turnover rate.
Some key insights in the eBook include:
Identifying who exactly you are looking to hire is much like identifying a target buyer. Be specific and don't settle.
Your core values should be at the center of all that you do in the business, especially when hiring.
There are three crucial steps to interviewing, take the time to do all three will determine how successful your new hire is.