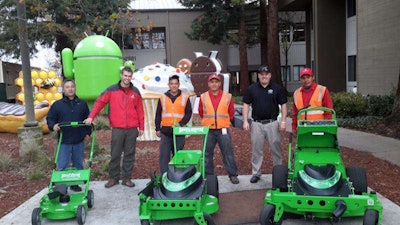 Bright green mowers are starting to appear at Google's main campus in California.
The first set of Mean Green Mowers from dealer Gardenland Power Equipment were delivered to ValleyCrest, California to maintain the campus.
Representatives from Mean Green Mowers and Gardenland Power Equipment demonstrated the mowers for the ValleyCrest crew.
ValleyCrest also purchased Mean Green Mowers for use in Los Angeles, Florida and other areas in the U.S.