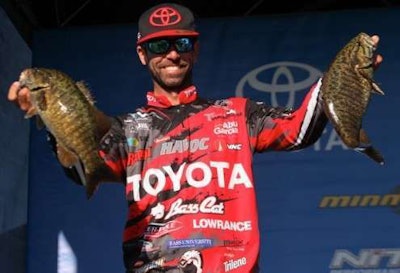 Exmark Manufacturing has partnered with professional bass fishing star Mike Iaconelli of the fishing talk show, Ike Live.
Exmark will unveil a Take Back Your Weekends content campaign and associated video submission contest that will include an all-expense-paid fishing trip with Iaconelli in his hometown of Philadelphia, Penn.
The contest is open for entries between April 1 and June 30.
"I'm extremely excited to be working with Exmark in 2015, and am proud to help bring awareness of this superior brand of mowers to the sport fishing world," Iaconelli says.