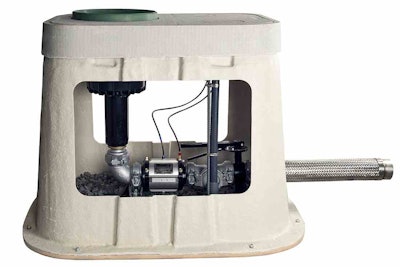 To help turf irrigation, Hunter Industries introduced the STK-6V, a redesigned version of its existing synthetic turf irrigation system to help clean and cool synthetic sports turf.
In the updated model, the rotor hangs from an adjustable bracket within the vault for adjustment to meet grade, and adjustable stands support the manifold, eliminating the need to backfill the vault with gravel for support.
The STK-6V includes a three-inch galvanized ductile iron assembly with grooved fittings for maintenance.
The isolation valve and point of connection for the quick coupler are now inside the vault and provided with the field-installed assembly.
The vault also includes a drain valve for maintenance and winterization.
The core of the System features gear-driven long-range rotors, a manifold assembly, and low-pressure loss, slow-opening valves, with all components contained in a construction-grade vault for maintenance
The STK-6V is configurable to accommodate synthetic turf over vault, non-infill tight turf over vault, running track, and concrete pad or walkway installations.