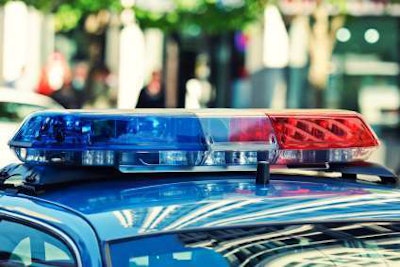 An Alabama worker was hospitalized after being trapped in a trench.
The man was working in a trench on the campus of the Veterans Administration Medical Center when the dirt started to shift, according to Al.com.
The trench started to cave in, trapping the worker for a brief time.
First responders came to the scene and transported the worker to a local hospital as a precautionary measure.
The worker appeared to not suffer injuries during the collapse.
Here are a few safety tips when it comes to working in trenches:
Ensure employees who are working in excavations are protected from cave-ins: Use protection systems such as shoring, sloping or excavation boxes. Slope the sides to an angle not steeper than 1 1/2:1 (horizontal to vertical).
Have a qualified person inspect the excavation, adjacent areas and support systems on an ongoing basis.
Before digging, call 811 to have a locator mark underground lines, pipes and cables.
RELATED: Unsteady Ground
Train employees to recognize and avoid unsafe conditions.
Develop a trench emergency action plan that describes rescue and medical duties and make sure all of the employees understand these procedures.
Do not operate equipment near the trench while employees are in it to prevent vibrating the excavation.