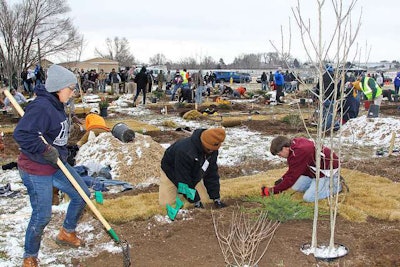 Registration is now open for the Professional Landcare Network's Student Career Days, the National Collegiate Landscape Competition.
Set to take place March 12-15 at North Carolina State University in Raleigh, North Carolina, Student Career Days brings approximately 850 horticulture and landscape students from more than 65 schools to test their skills in real-world, competitive events, as well as to interview with landscape, irrigation and lawn care companies at the Career Fair set for Friday, March 13.
This year, attendees will be asked to support PLANET AEF's Take Stock in a Student initiative. Contributions will provide funds to build an Ambassador-level scholarship for a student. The 2014 scholarship recipient will be recognized during this year's event.
E