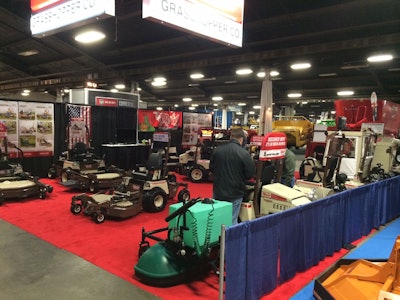 The Grasshopper Company and its parent company, Moridge Manufacturing, will celebrate 50 years exhibiting equipment for the agricultural and turf care industries at the 50th anniversary of the National Farm Machinery Show in Louisville, Kentucky Feb. 11-14.
Moridge is one of 13 remaining charter members of NFMS since the show's inception in 1966. There are now more than 850 exhibitors at NFMS, and Moridge still occupies its original booth space.
Founder Elbert Guyer says no "off-the-shelf" componenets were available for developing the first Grasshopper mower.
Company engineers had to design and fabricate components from the ground up.