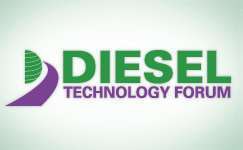 Clean air benefits are the main topic of conversation among the U.S. Environmental Protection Agency and the Diesel Technology Forum.
Officials discussed the benefits from new technology clean diesel engines, as well as the future of clean air standards.
Allen Schaeffer, the executive director of the Diesel Technology Forum, presented findings during the first of three national hearings being conducted by EPA regarding proposed updates to the national air quality standards for ground-level ozone (smog).
EPA has proposed to strengthen the standards to a level within a range of 65 to 70 parts per billion to further reduce national air quality issues, while also taking comments on a level as low as 60 ppb.
Schaeffer described the construction industry has advanced its engines by leaps and bounds by stating 2014 was a "milestone year" for clean diesel – specifically naming Tier 4 final requirements for off-road diesel technology.
"Similar NOx emissions standards promulgated for the heavy-duty vehicles are now required of new engines found in most off-road applications including construction, agricultural and other applications," Schaeffer says. "Construction equipment at work on a road or other public works project deployed with a Tier 4 final engine may contribute to NOx emissions reduction for a region or locality. Additionally, NOx reduction benefits from the use of agricultural equipment deployed with a Tier 4 final engine may accrue to rural regional and localities."