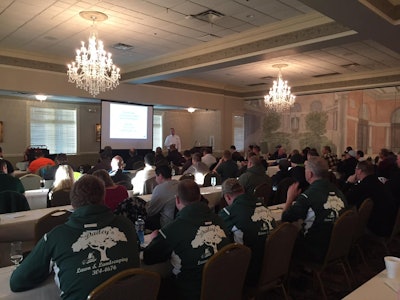 At GIC 2014, Go iLawn's Mike Rorie, CEO of GIS Dynamics, discussed an important topic for professional landscapers.
His presentation, "Train to Grow: The Five Components of a Rock Solid Training Program," went into the details of what landscapers need to do to get a training program off the ground, as well as how companies can benefit from having a training program.
Rorie shares ideas and information he has gained from his experience in the industry.
The presentation is available for download on Go iLawn's site.