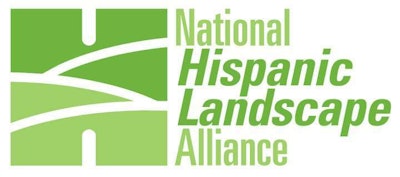 The National Hispanic Landscape Alliance is hosting a Train the Trainer program at the Retreat and Conference Center at Bon Secours in Marriottsville, Maryland.
From Feb. 8-11, attendees will engage in exercises and will be video taped and critiqued throughout the program.
Attendees will be able to work on creating a greater self-awareness, better presentation skills and a broader understanding of the factors contributing to a successful workplace.
The goal of the program is to help empower industry professionals with the skills they need to advance awareness, skill and knowledge of others.
Among the topics covered are:
1. How to assess the need for training,
2. How to develop training to meet specific needs,
3. How to deliver training most effectively to landscape industry workers,
4. How to determine if learning is taking place during the training, and
5. How to measure the impact of training on operations.
The program costs $1,400 per person and covers training materials, lodging, meals and round-trip group transportation from and to the Baltimore Washington International Airport.