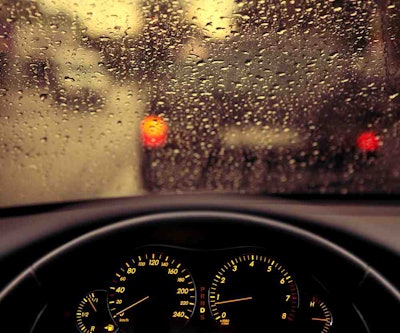 How to get your people where they need to be even when the weather is against you
Scheduling crews may seem like a simple task, but it requires equal parts experience and number crunching. Good scheduling helps you bid accurately and complete jobs on budget and on time.
Knowing how to make the most of rain delays prevents crews from sitting around while you try to invent work for them. Here's how to improve scheduling to keep your company productive and profitable:
Track your time.
If you don't know how much time it takes to accomplish a task, you can't make accurate bids. "The most important aspect of job costing is historical data," says Zachary S. Johnson, a professor of landscape business and landscape design and contracting at Colorado State University. "Not having this information is one of the reasons new companies fail."
Start by looking at industry standards from local and national landscape associations such as NALP. "These numbers are a starting point," says Johnson. "Your company will be different based on factors such as the experience of your crews." Every company will be more (or less) efficient at various tasks.
In addition, production rates are tied into overhead recovery. Know your expenses to the smallest detail. Track daily, weekly, monthly and quarterly job hours. Then compare estimated time to the real time each task required. "You may think you're making money, but if a job took longer than you thought, you may not discover that until you end up with cash flow problems," says Johnson.
Let technology work for you.
Information-gathering can be a simple logbook in each truck, but technology is more accurate and convenient. "Paper records are great, but they end up in a box somewhere," says Rodney Stoutenger, president and lead designer of Native Edge Landscape in Austin, Texas. "We use Google Docs and calendar, which is free and easy to use."
Some companies use a spreadsheet to record hours, while others have GPS systems that track when trucks arrive and depart from a job. "We're integrating a new system that allows our foremen to clock in and out on jobs on their smartphones," says Matt Johnson, co-owner of Johnson's Landscaping Service in Washington, D.C. and suburbs. "It's meant to gather more real-time data."
Build in a buffer.
Building extra time in the schedule is a simple way to provide for delays that occur due to equipment failure, personnel issues, and weather. "There's nothing worse than promising and not delivering," says Johnson. "We explain to clients that completion dates are tentative. If we're early, everybody's happy."
Stoutenger builds at least a few extra days into every timeline. If one job gets pushed a few days due to unforeseen circumstances, everything gets pushed a few days. But if a project is only off a day or two, they're able to stay on track without moving everything else in the lineup.
Involve your entire team.
Before offering a timeline to clients, consult your foreman or operations manager. "We learned early on that quoting a completion date at the design presentation was not a good idea," says Stoutenger. "Now we meet our foreman on the job site once a project gets the go-ahead so he sees the property himself and knows what has to be done."
If a customer asks for dates, talk to your team first. "It's better to say 'I don't know but I'll get back to you,'" says Stoutenger. "We want to instill confidence in our customers from the beginning and not give inaccurate information so they'll trust our decisions throughout the process."
Keep communication open.
When things go awry, communicate. "I'm honest with my clients," says Dana Shook, president of Green Dreams Landscape Management in Aberdeen, North Carolina, and a former TLC Landscaper of the Year finalist. "People accept the truth a lot easier than you think when you're upfront about it."
Some companies have the foreman or designer provide updates with an email, which puts it in writing, or a phone call, which is a more personal touch. For maintenance accounts, a phone message about the status of work due to rain delays is simple but effective. Other companies post updates on social media such as Facebook or Twitter.
Keep crews productive during rain delays.
In order to keep your crew productive during rain delays, be prepared. "We watch the weather and get alerts on our phones so we know whether or not to have the crew come in later or not at all," says Shook. "When we absolutely can't work outdoors, we train our crew on subjects such as pruning, mower safety, and plant identification."
Other companies work in the shop. "We have a hierarchy of tasks that get done during rain delays," says Stoutenger. First, they do equipment maintenance, then materials pick ups for the next project, then facility maintenance. In the past, the company scheduled yard days months in advance. "Then that day turned out to be beautiful, and we were in the shop instead of being in the field making a profit," says Stoutenger. Planning for rain delays keeps your crews productive, not just busy, when nature doesn't cooperate.