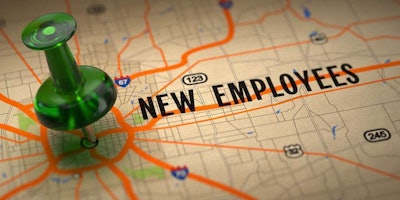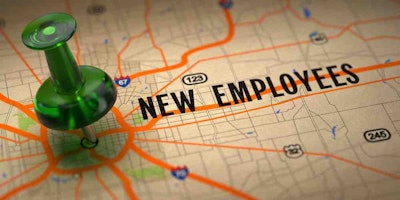 Landscaping professionals routinely hire seasonal or part-time employees as part of their work force during busy times of the year, such as spring and summer.
There are multiple steps to the orientation process. To bring new folks on (and keep them) requires some necessary planning and attention.
For those hiring new employees in the millennial generation, this requires constant and continuous communication and feedback on their progress, according to Dina Ciporollo Beck with Fundamental Training Solutions.
"You have to be specific when you are sharing your expectations for them on the job," she says. Being clear with employee rules and regulations should be applicable to each individual team member.
Training
During the training process, keep in mind that with different employees, you'll encounter a variety of learning styles and will need to incorporate several types of training. Most employees can perform well with visual and written work, some may learn better when working in groups, and some employees need hands-on training or mentorship. You'll need to incorporate hands-on field training for all employees who will be operating equipment, including how to conduct a proper walk-around and what PPE should be worn.
"Obviously, safety's an issue. So, having a mentor right by them can add to a successful work environment," she says. "They (new employees) want someone they can look up to and someone they can grasp knowledge from."
Beck says to break up hour-long training sessions into smaller time blocks. This will help with attention during the training and retention afterwards. One technique is to use memory exercises. Just before a break, ask employees three things they learned during that portion of the training.
Teamwork
There's sometimes a misconception that young people lack a work ethic, Beck says. But often they feel like they aren't being heard or they're being singled out. Beck says millennials love being part of a team or having "cohorts."
"Make them feel part of the team," she says. "You're going to capture their attention." This will encourage new employees to stick around the entire season and possibly return.
"I think it's real important to be bold with your staff," Beck says. "Ask them the first month, 'Is this job meeting your expectations? Do you see any way we can improve?'" Employees not only desire feedback but the chance to express their opinion and share ideas.
"You want your organization to be awesome," she says. "Why not ask your employees how you can be?"
Trust
Honesty and openness is fundamental, especially when there's a disciplinary issue. An employer should state what they observe (for instance, "I noticed you are 10 minutes late") and ask for a response.
Make sure the employee takes ownership for what they've done wrong and come up with a solution, so tardiness doesn't become an issue. If you penalize an employee for showing up late, she says to make sure this is consistent for every one. The team will notice and resent lapses.
"If you don't respect them, they won't respect you," Beck says. "It's definitely a two-way street."