On May 2, more than 6,500 volunteers will set out to complete nearly 200 community service projects for non-profit organizations in Greenville, South Carolina, and many of those efforts will be landscaping related. The event marks the 21st United Way Hands On Greenville (HOG) Day.
As the volunteers spread out across Greenville County, several hundred will have their sights set on landscaping improvements at a center for community services, a food pantry, an area zoo and a park dedicated to survivors of cancer.
More than 7,000 volunteers participated in last year's HOG day, generating almost 30,000 hours of volunteer service. United Way officials estimated the workers' efforts represented an in-kind contribution of more than $650,000 given back to the community.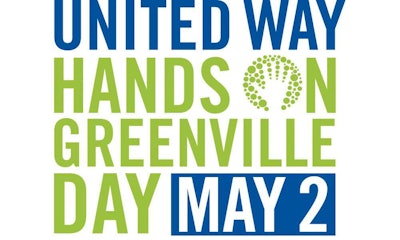 "HOG Day gives the community a first-hand look at some of the tremendous work done by so many programs and agencies in Greenville County," says Ted Hendry, president of United Way of Greenville County, on the organization's web site. "We know the HOG Day experience will inspire our volunteers to sign up for more projects at these agencies, many of which need volunteers year-round."