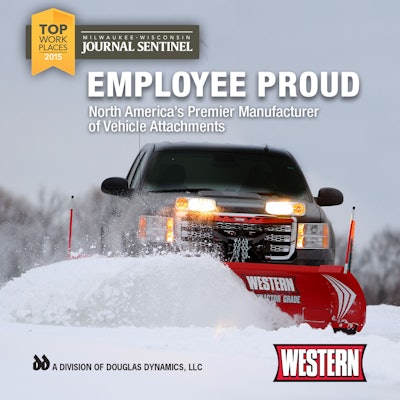 Douglas Dynamics, a manufacturer of vehicle attachments and equipment, has been named one of the top 100 workplaces in Southeastern Wisconsin by the Milwaukee Journal Sentinel. Named for the sixth consecutive year, Douglas Dynamics is one of only 24 companies to be ranked on the list every year since it was first published.
Ranked seventh among midsize companies, Douglas Dynamics was recognized for attributes that include effectiveness of management, the direction of the company, openness to new ideas, salary and benefits and employee engagement.
Douglas Dynamics also received the "Most Clued in Senior Management" Award, based on standout scores on specific survey questions.