The Outdoor Power Equipment Institute (OPEI) elected its 2015-16 officers and directors during the organization's recent annual meeting in Santa Fe, New Mexico. Here's a rundown of the new leadership:
OPEI Chairman: Lee Sowell, president of outdoor products with Techtronic Industries Power Equipment.
"I am proud to be part of the outdoor power equipment industry, a member of OPEI, on the board of directors for OPEI, and especially to be chairman for the 2015-16 year," said Sowell. "I look forward to a productive year in this role – serving our industry and the OPEI member companies."
Vice chairman: Tim Merrett, vice president of A&T Global Platform and Turf & Utility, Deere & Company.
Secretary/Treasurer: Daniel Ariens, president, Ariens Company.
Immediate past chairman: Paul Mullet, president, Excel Industries.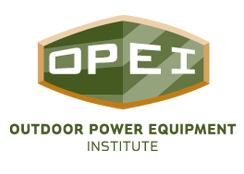 OPEI is the voice of outdoor power equipment, utility vehicle and small-engine manufacturers. OPEI's president and CEO, Kris Kiser, says the group's board of directors "plays a key role in overseeing, inspiring and leading OPEI's work." They represent members and their interests in Washington, educate the public about proper fueling for outdoor power equipment and share safety standards and best practices.
Directors who will be continuing their service on OPEI's board are as follows: Earl Bennett, general counsel, North America and Latin America, Husqvarna Group; Edward Cohen, vice president, government and industry relations, Honda North America; Tom Cromwell, group president-power, Kohler Company; Tim Dorsey, president, Echo; Marc Dufour, president, Club Car; Peter Hampton, president, Active Exhaust; Jean Hlay, president and COO, MTD Products; Michael Hoffman, chairman and CEO, Toro Company; Todd Teske, chairman, president and CEO, Briggs & Stratton; and Fred Whyte, president, Stihl.