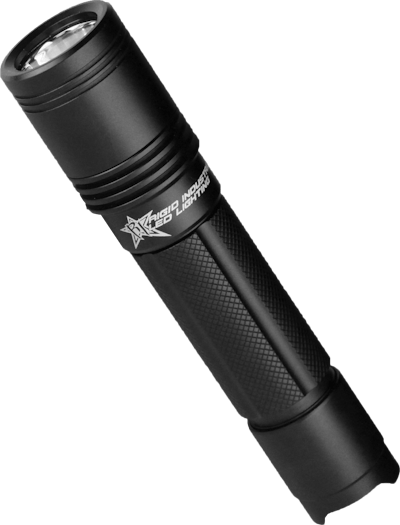 LED lighting specialist Rigid Industries is introducing a new family of flashlights, the RI-Series. Rigid says the new product line was inspired by tactical flashlights developed for the military and law enforcement.
With a military-grade, hard anodized aluminum housing, machined aluminum reflector, waterproof construction and rechargeable battery, the RI-Series can withstand the elements, according to Rigid Industries.
There are four sizes to choose from, with the smallest – the RI600 – pictured here. Like its larger cousins, the RI600 flashlight has a textured pattern on the handle for better gripping, a polished aluminum reflector, high, medium, low and strobe modes. It carries a limited lifetime warranty and has been tested for susceptibility to shock/drop damage, water ingress, vibration, sun and salt exposure.
The largest model, the new RI1500, features 1,500 raw lumens and a battery run time of 1.2 hours. For more details on the new RI-Series, visit Rigid Industries' website here.
Corona Clipper handsaw cuts PVC, plastics, laminates
Corona Clipper says its new handsaw features an oversized, ergonomic and comfortable soft grip. And most importantly, it was "made to cut," the company promises.
Starting with a 14-inch, high-carbon steel blade, the Corona handsaw (Model UT 65040) offers 16 fine points and 15 teeth per inch, making it capable of routinely cutting PVC, plastics, laminates wood and more.
Protect the blade and be safe when you're not using the handsaw, Corona says, noting that the blade guard snaps on and off with ease.
Corona Clipper manufactures and markets professional and consumer tools for the landscape, lawn and garden, irrigation, construction and agriculture markets. For more information about its new saw, visit www.coronatoolsusa.com.
Renegade Broom boasts of unbeatable arched bristles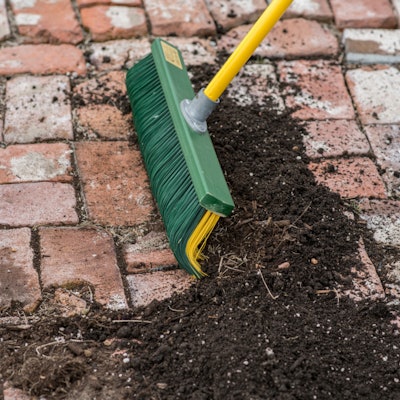 The U.S. distributor of the German-made Renegade Broom calls it a "revolutionary way to sweep." Designed much like a rake, the broom is extraordinarily effective because of its arched bristles, the company says.
By pulling the arched bristles toward you, you get more surface contact, picking up dirt and debris that a traditional broom leaves behind, according to The Handy Camel, which is distributing the broom in the United States.
The telescoping handle allows you to adjust the height to fit you.
The Renegade Broom claims to make short work of snow, wet leaves, grass, dirt, pine needles, mulch and even drywall dust. It works on concrete, bricks, decking, stones and even grass.
The broom is available with a small or large head. To learn more or order the product, visit the website here.