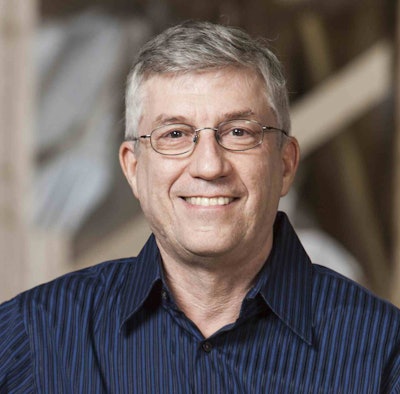 The inventor of the stand-on mower, Bill Wright, has been selected to receive a 2016 Maryland International Business Leadership Award, which is sponsored by the World Trade Center Institute.
The awards are given to prominent Maryland business leaders for their global business success and excellence in international leadership. The ceremony will be held on March 9 in Baltimore.
Wright is the CEO of Wright Manufacturing, which he founded in 1981. He's been cutting grass since he was 9 years old. Years before establishing his manufacturing company, Wright started a landscaping service. Eventually, employees of that company were mowing more than 500 yards a week.
After creating software that helps landscapers schedule and invoice clients, Wright decided to sell his business and begin focusing on mower design.
The invention that started Wright Manufacturing was the "Grass Gobbler," a welded tubing frame that served as a commercial grass catcher. After seeing how his mowing crews became worn out after walking behind their mowers for 20 miles a day, Wright and his engineering team created the first stand-on mower.
The Frederick, Maryland, company began manufacturing the first Stander models in 1997. Today, Wright Manufacturing competes with 14 other companies in the stand-on commercial mower category. It also produces zero-turns, walk-behinds and other equipment.