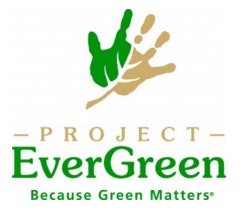 Project EverGreen, a national non-profit organization that promotes the value of preserving, enhancing and using green spaces, has announced its officers and board of directors for 2016.
Officers this year are Dan Carrothers of Emery Oleochemical, president; Mike Dauer of Real Green Systems, secretary-treasurer; and Bill Vogel of Spring Valley, immediate past president.
Serving on the Project EverGreen board of directors in 2016 are Linda Beattie, Schiller Grounds Care; Sean Casey, Nufarm; Scott Cole, BASF; George Furrer, Sipcam Advan; Fred Haskett, The Harvest Group; Doug Obermann, PBI Gordon; Pierre Pereira, Billy Goat; Dave Ravel, Syngenta; Brad Seipel, MARC Research; Maureen Thompson, FMC; and Murray Wingate, Lebanon.
"Project EverGreen is fortunate to have such a talented and dedicated group of professionals serve on our board," says Cindy Code, executive director of Project EverGreen. "Their depth of experience and passion for managed green spaces are a great benefit not only to our foundation but to neighborhoods and communities nationwide."
Project EverGreen programs and initiatives include GreenCare for Troops/SnowCare for Troops, "Healthy Turf. Healthy Kids," managed green space revitalization projects, and the Environmental Communicator of the Year program.
In 2015, Project EverGreen spearheaded renovation projects covering more than 250,000 square feet of managed green spaces with in-kind donations from professional contractors and suppliers totaling nearly $100,000. In addition, the organization's GreenCare and SnowCare for Troops volunteers delivered snow and ice removal, as well as lawn care and landscape services, valued at approximately $1 million to hundreds of military families and wounded/disabled veterans across the United States.