Landscapers looking to improve their search engine rankings can now turn to HindSite Software's free eBook that is designed to help green industries with search engine optimization, or SEO.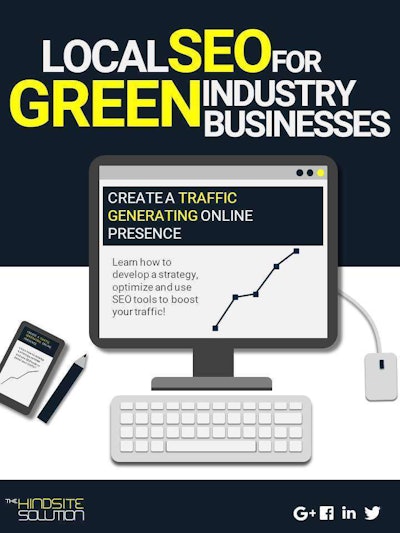 HindSite Software is known for its field service software, which is designed to reduce paperwork and schedule and route better. The eBook Local SEO for Green Industry Businesses addresses the issue of how to drive traffic to landscaping companies' websites.
According to HindSite, readers will learn how to create a local search strategy, optimize pages and measure results. It will also provide advice on the dos and don'ts of SEO.
This eBook was created after HindSite conducted a survey of customers in late 2014 that showed a vast majority find service providers via the Internet.
Ten years ago, the company says, 90 percent of clients found a landscaping contractor via word of mouth. Today, just as many buyers find a service provider through the Internet as word of mouth.
"The ways green industry businesses generate leads and new sales are changing," said Chad Reinholz, marketing manager at HindSite Software. "Buyers trust the Internet as much as their peers, which it why it's vital that green industry businesses leverage local search optimization to grow their customer base."
In order to be found by potential clients, HindSite says, it is important to have a SEO strategy in place that focuses on ranking high for localized searches and search terms.
"There are plenty of tools and resources that small businesses can use to strengthen their SEO," Reinholz said. "In this eBook, readers will learn how to use these tools to their advantage and how to get found by people searching for services in their area."