With spring just around the corner, it's going to be another busy year on the web for lawn care and landscaping companies that are getting found in search. If your website isn't going to be one of them, there are a few things you can do to fix that.
This article is going to assume you've at least got a website up and running, no matter how good (or how bad) it might be. If you do, these tips can help you.
1. Get Google Analytics, webmaster tools.
If you don't already have this simple tracking system installed on your website, you're missing out on a ton of good data about local search traffic and also any issues Google might be having with your website.
By verifying your website through Google Webmaster Tools, you'll get to see information such as how many clicks and impressions your website is generating in search results pages and also what keywords people are searching for. This can help you in a variety of ways as you move forward with your web presence.
2. Want to tighten up routes? Your website can help you.
If you're looking to keep crews busy in certain areas of your town or geographic area, then you can build targeted pages in your website for these areas.
Create a new page in your site for every city or town you service. Write a few paragraphs about the area, include a photo and list all the services you provide to property owners there.
If somebody from that area is searching online for a service you offer, there is a very good chance they'll find that page.
3. Backlinks and citations … Say what?
Backlinks and citations are what every website needs to get that "kick" up onto the first page of search results, and they don't always come easy.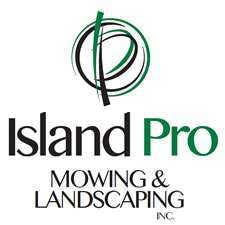 For those who don't know what they are, a backlink is when another website puts a clickable link on their website to yours. A citation is when another website simply mentions your business name, address and phone number (your NAP).
Acquiring both backlinks and citations and will help your website rank higher in search engines.
Some good backlink sources for a landscaping or lawn care company would be your local chamber of commerce or other professional organizations you are a member of. And don't overlook sponsoring a youth sport team or a local event, especially those that list their sponsors on their website. These local backlinks are hard to obtain but carry weight with search engines.
Some good citation sources for a landscaping or lawn care company would be your local Better Business Bureau and websites such as Houzz, Yelp, Kudzu and Yellow Pages, among others.
The best part about citations is that most of them are free. They just take a little bit of keyboard sweat equity by entering in your data over and over and over again. You can use tools like RoboForm or other auto-complete tools to help speed the process up if you like.
Don't slouch. Get active with your website now because it takes a few weeks for search engines to react to the changes you've made. That should be perfect timing for the spring burst in search traffic.
Get your webmaster tools set up, add a few pages to cover your target service areas and try to acquire a few backlinks and citations. Your business will thank you.
EDITOR'S NOTE: This column was contributed by Island Pro Mowing & Landscaping Inc., a lawn care and landscaping company on Vancouver Island, British Columbia. It was written by the company's marketing director and web developer, Carl Sorensen.