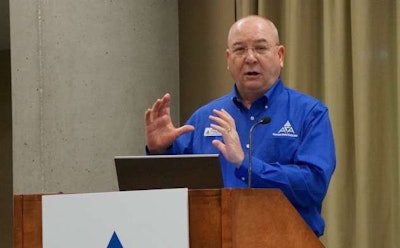 The American Rental Association's Rental Penetration Index, which has been on a steep incline in the past five years, saw its first downward movement in 2015, says ARA. The decrease was slight, however, going from 53.9 percent in 2014 to 52.9 percent in 2015.
The index, which measures the share of the U.S. construction equipment fleet accounted for by rental companies, is balanced against the estimated fleet owned by contractors and other equipment owners. If rental companies acquire fleet slower than contractors or divest fleet faster than contractors, the rental penetration index will decrease, says Scott Hazelton, managing director of IHS Economics, which partners with ARA each year to generate the index.
So why the slight downward shift? One reason: the drastic drop in the energy markets, Hazelton says. This decline prompted rental companies to shift equipment away from this sector and toward construction markets. In turn, the equipment purchases originally planned for meeting construction market needs were not needed at the level initially planned for the year.
"Rental fleets still grew in 2015, but at a slower rate, while the investments by contractors remained unchanged," Hazelton says. "The result is a mild dip in rental penetration."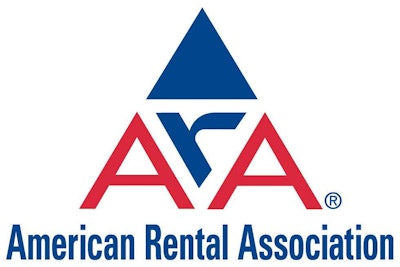 He argues that this dip "indicates the flexibility of the industry, not any weakness in the outlook."
John McClelland, ARA vice president for government affairs and chief economist, says that "when rental companies saw the energy market going away, they started repositioning equipment to active markets, and there was a robust non-residential market last year."
"Many rental companies had anticipated significant new equipment investments," McClelland says, "but by the end of the first quarter of 2015, it was apparent that oil was not coming back, so some buying decisions were put on hold. Contractors, on the other hand, with strong markets and better credit last year, were buying."
McClelland adds that in determining the rental penetration index, all construction equipment buyers are factored in, not just contractors.
ARA does not currently issue a forecast for the rental penetration index. The association does, however, forecast rental industry growth, and says it expects total rental revenue increases of 6.6 percent in 2016 and 5.6 percent in 2017.
The forecast for 2016 is now $48.2 billion and is expected to reach $53.7 billion in 2019.
In a release on the forecast, Christine Wehrman, ARA's chief executive, says: "There's no doubt that the secular shift to renting equipment continues. This is a dynamic industry that continues to have a bright future for revenue growth."
Upsides for rental include an expanding residential construction market, continued strength in non-residential and commercial construction and passage of the Fixing America's Surface Transportation Act, which President Obama signed into law on Dec. 4.