TurfMutt, the outdoor education and environmental stewardship program led by the Research and Education Foundation of the Outdoor Power Equipment Institute (OPEI), has signed an agreement for a second season with the Emmy-award winning "Lucky Dog" television show on CBS.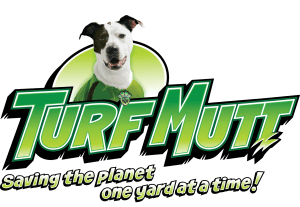 OPEI also announced that its foundation is expanding TurfMutt's relationship with global children's media and education publisher Scholastic.
The new episodes of "Lucky Dog" will feature TurfMutt messages for viewers about how to create a quality, living landscape and outdoor space for the health and well-being of families and their pets. In a recent Nielsen Harris poll, 67 percent of women and 54 percent of men said they were interested in learning about how a yard provides a safe place for families to gather and for children and pets to play.
"Lucky Dog" airs on Saturday mornings and is produced by Litton Entertainment.
Kris Kiser, president and CEO of OPEI, the creative force behind TurfMutt, says, "This expansion is a natural outgrowth of the TurfMutt program and we know these expanded partnerships will help us reach even more people."
Kiser said the TurfMutt initiative has reached more than 62 million children, educators and families since 2009, showing them how they can "save the planet, one yard at a time."
Other new program developments include an expanded TurfMutt website, a new digital storybook and fresh educational activities for the 2016-2017 school year.
TurfMutt is an official sponsor of the national 2016 Fido Friendly Route 66 Pet Adoption Tour in September. TurfMutt's guardian, Kiser, will attend along with Lucky Dog host Brandon McMillan.
Kiser, an ardent supporter of animal rescue and adoption, adds, "Our pets are an important part of our lives, and who better to be an ambassador for the value of green spaces than a dog? Green spaces today are under attack – from neglect and from a lack of awareness about the benefits they offer."
Lucky is the real-life rescue dog behind the animated superhero, TurfMutt, who is now "pawing it forward" by fighting environmental villains with the help of "The Outdoor Powers," a band of cartoon superheroes.
TurfMutt program materials are free. In 2017, TurfMutt will join the initial launch of the U.S. Green Building Council's Learning Lab.
TurfMutt's focus on environmental stewardship and best practices for water use and landscape maintenance have been widely accepted among educators, youth and families, according to OPEI. The institute can cite plenty of examples: TurfMutt is an education resource at the U.S. Department of Education's Green Ribbon Schools, the U.S. Department of Energy, the U.S. Environmental Protection Agency, Green Apple, the Center for Green Schools, the Outdoors Alliance for Kids, the National Energy Education Development (NEED) project, Climate Change Live, Petfinder and the U.S. Fish and Wildlife Service.
Toro launching turf management newsletter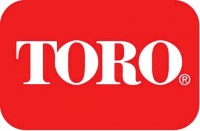 The Toro Co. says it's introducing a bimonthly online newsletter called "Grounds for Success" to help turf maintenance, facility and fleet managers improve the quality of their grounds care and the efficiency of their operations.
The first issue highlights new products, best practices, operator and technician tips, training opportunities and other stories related to professional groundskeeping, agronomy and turf management, the company says.
To see a preview of the newsletter, click here.
AEM offers free equipment safety poster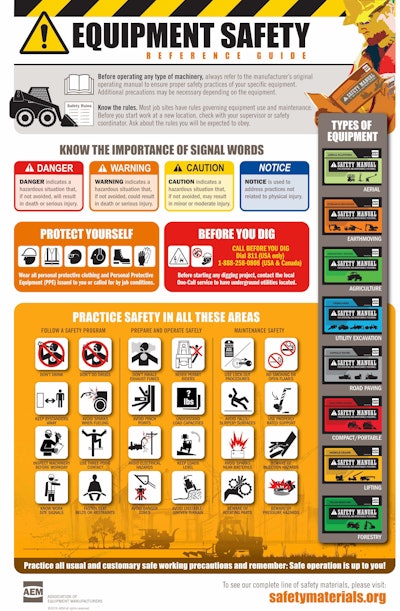 To mark National Safety Month in June, the Association of Equipment Manufacturers (AEM) is offering a free infographic on equipment safety. You can download it here.
The poster is illustrated with industry pictorials and can be displayed in breakrooms, on the shop floor, in the classroom, or anywhere important safety information needs to be shared.
"The mission of National Safety Month is to build awareness, to educate and influence behaviors around the leading causes of preventable injuries and death, and the AEM poster is just one way contractors, rental companies and other industry stakeholders can promote a safer work environment," said James Vos, AEM safety materials manager.
AEM offers numerous safety products, including safety manuals and videos, with major equipment types covering aerial, agriculture, compact/portable, earthmoving, forestry, lifting, road paving and utility excavation applications.
Exmark receives Gold Level Award from dealers
The Equipment Dealers Association (EDA) recently named Exmark as a recipient of its Gold Level Award for 2016. This marks the second consecutive year that Exmark has received the award, which recognizes equipment manufacturers for achieving high dealer ratings across a number of categories.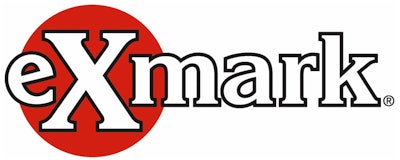 "Achieving Gold Level status is an honor for Exmark," said Daryn Walters, the company's director of marketing. "Our dealers are a vital player in the overall experience our customers have with Exmark and we work diligently to provide them with the support they need to grow their business."
More than 2,300 outdoor power equipment and agricultural dealers in the United States and Canada participated in the annual Dealer-Manufacturer Relations Survey this year. The survey helps evaluate the relationship between dealers and their equipment suppliers in areas such as product quality, parts availability and technical support.
Exmark manufactures commercial mowers and other equipment for landscapers.